Frequently Asked Questions
How do I earn Chips and Tokens? How do I use Chips and Tokens?
chips
Use chips to enter all tournaments
Earn additional chips by winning chip tournaments, daily spin rewards, spinning top athletes, collecting achievements & completing tasks
tokens
Tokens can be won in token tournaments *Restrictions Apply
Tokens may be redeemed in the FantasySpin store for prizes
What are Daily Spin Rewards?
Each day you are given a Daily Spin Reward where you will receive free chips to use for tournament entry.
What are Instant Wins?
Many FantasySpin Tournaments have a number of spinnable top gold athletes, each indicated with a gold shield when spun. For every athlete you spin with a shield you will receive Instant Win Chips that will be added to your Chip Balance. To see the Top Gold Athletes, simply click on the info button next to any tournament. Please note that tournaments with a small number of games may not have any Gold Athletes.
What are Achievements? How do I earn them?
Achievements rewards that are earned a variety of ways and come with badges, XP & bonus chips.
Some of the ways:
Entering Tournaments
Winning Tournaments
And many others
Check out all the achievements by tapping Career from the home screen. More achievements coming soon.
How can I get additional free chips?
You can check out all of the ways to get free chips by tapping Get FREE Chips from the home screen. There you will see offers that you can complete & videos you can watch (renews daily).
What happens to chip reward offers that I have started but not completed, if I get a new phone?
Unfortunately the offer will be able to be completed. Each device has it's own device id and our offer partners can only track the device ID which started the offer. As those IDs to not transfer from one device to another, advertiser will not be able to track the completion. You may start a new offer, at any time, on your new device.
How do I redeem my tokens for prizes?
From within the FantasySpin app you may tap the Token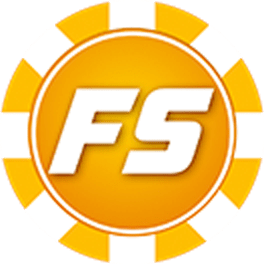 Icon within the header or the Redeem Tokens button from the home screen. Then tap VIEW REDEEMABLE PRIZES to connect with our partner to see available prizes and redeem when you have enough tokens. Note that restrictions apply, see our official terms of use.
User Eligibility
For Chip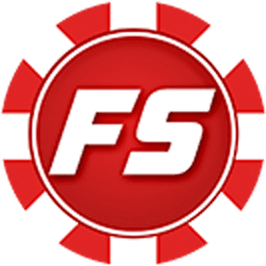 Tournaments:
You must be 13 years of age or older to participate.
For Token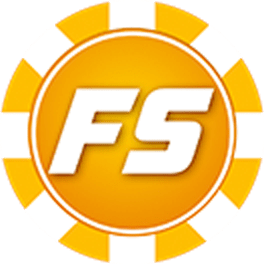 Tournaments:
You must be 18 years of age (21 years of age or older in Massachusetts & Iowa, 19 years of age or older in Alabama) or over as well as a resident of AND physically located in the USA to play in any FantasySpin Token tournaments. If you are physically located in the state of Washington, you cannot play in Token tournaments. For further information regarding eligibility, please consult our official terms of use
Multiple Accounts
Each player on FantasySpin is allowed one account and "multi-accounting" is expressly prohibited. If FantasySpin determines that you have opened, maintained, used or controlled more than one account, any or all of your accounts may be terminated or suspended and any chips or tokens you've won may be revoked or withheld. For more information, see our official terms of use.
Username Requirements
FantasySpin may require users to change their username in cases where the name is offensive or promotes a commercial venture. The requirement to change will be determined at FantasySpin's sole discretion, and if requests are ignored, FantasySpin may unilaterally change a user's username.
Use of Scripts
Use of scripts is strictly prohibited on FantasySpin. If FantasySpin determines that you have used a script, your account may be terminated or suspended and any chips or tokens you've won may be revoked or withheld. For more information, see our official [Terms of Use].
How do I add Friends?
Friends within FantasySpin allow you to connect with the FantasySpin community, create private crews and challenge your friends to private tournaments. You must be connected with someone through Friends before you can invite them to a crew and play in private tournaments.
Remember that for every new friend you invite that downloads the app and creates an account, you will receive 30K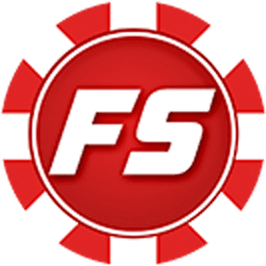 FREE Chips*. The chips will be added to your FantasySpin account once the new user completes registration.
Here are the steps to add friends:
From the home screen tap Friends & Crews
Within the Friends & Crews screen tap on Friends
The FantasySpin tab is where you can search by FantasySpin Username and then tap ADD FRIEND
The FACEBOOK tap allows you to connect to your Facebook community, see Facebook friends with FantasySpin and share on Facebook for those friends that don't yet have FantasySpin
The CONTACTS tab allows you to view your phone contacts, ADD FRIEND that have FantasySpin and INVITE contacts that don't yet have FantasySpin
The INVITE tab allows you to share FantasySpin through email, SMS messages, Facebook, Twitter or copy a personal link to share
What are Crews?
Crews allow you to invite your FantasySpin friends to private tournaments. Crews also have their own leaderboards so you can see who won the most tournaments, chips, or scored the most points.
Here are the steps to create a crew:
From the home screen tap Friends & Crews
Within the Friends & Crews screen tap on Crews
If you are a part of any crews you will see them in YOUR CREW LIST
Tap the CREATE A NEW CREW to start a new one
Enter your crew name and select if you would like to be the only one to create tournaments or invite members (if you deselect these then other members of the crew will be able to create tournaments and/or invite new members) and tap CONTINUE
Now you can select from the list of all of your FantasySpin Friends and invite them to your crew by tapping on their profile (each Friend will receive a notification invite to the crew)
When the invite is accepted you will receive a notification
If you there is someone else you wish to invite that is not yet a FantasySpin Friend you can tap INVITE NEW FRIENDS to be taken to the Friends screen
Tap BACK TO CREWS to go back the crew's main screen
Features on the Crew Main Screen:
The main screen will provide a list of past tournaments over the last 14 days with results
ADMIN in the top right allows the owner of the crew to edit the crew name and allow other members of the crew to create tournaments and/or invite new members (it is only seen by the owner of the crew)
CREW DETAILS shows you a list of all crew members and allows you to invite new members (if allowed), remove crew members (if allowed), and delete the crew (if allowed)
LEADERBOARD is where all members can see who won the most tournaments, chips, or scored the most points
INVITE MEMBERS lets anyone who has the crew authorization to invite new members to the crew
CREATE A NEW TOURNAMENT lets anyone who has the crew authorization to create tournaments for the crew
How do I see my Friend, Crew & Tournament Invites?
From the home screen tap Friends & Crews and then tap Invites. Here is where you can see any invites you may have received or sent. There will be an colored indicator if you have pending Invites. In the RECEIVED tab you can accept, decline, or view the invite at a later time. In the SENT tab you can send a remind to an invitee or cancel the invites.
How do I link to Facebook?
If you did not initial sign in through Facebook you can easily connect FantasySpin with Facebook to connect with friends. From the home screen tap the GEAR icon in the top right and the tap Link Accounts. There you can simply tap the LINK button and go through the interface. You will now see Facebook icons on your FantasySpin Friends that are also Facebook friends.
What is Career?
From the home screen tap Career to get to the career interface. This where you can view your FantasySpin rank, level, & experience needed (XP) to reach the next level. You can also review the trophies that you have earned, achievement status and your FantasySpin basic statistics by sport (winning percentage, total wins, etc.).
Where is my user profile and how do I update it?
From the home screen you the first box is your user profile. It displays your username, rank, level and current experience (XP). To view your profile in more detail or edit is just tap on the box. You will see:
Username
State or Province/Country
Birthday
Email
Any Linked Accounts (Facebook or Google)
Your Favorite teams
Password (blocked out)
Most of this data was provided by you during registration. To update the data just tap the EDIT button in the top right to make any changes to this content. Please note that you are responsible for the accuracy of this data as certain features may be restricted based on age & location.
How do I change my audio settings?
From the home screen tap the GEAR icon in the top right. At the top you may toggle on or off the music or sound effects (F/X).
What is the Leaderboard?
From the home screen tap Leaderboard. From here you may use the drop downs to see how you compare to the reset of the FantasySpin community. Check out who won the most chips, tournaments or scored the most points. You can also view this by different sport or time period. We are looking to enhance this feature very soon.
Why aren't chip payouts equal to the total prize pool?
In order to balance the Free Chip ecosystem and maintain competitive tournaments, we may remove a percentage of the Free Chips from the ecosystem before paying out Free Chips to winners.